Regular price
Sale price
$89.99 USD
Unit price
per
Sale
Sold out
LifeBasis automatic egg incubator comes with automatic temperature control and egg turner function, you just need to add water, very easy to use. Wide application,  this incubators can hatch many types of eggs including duck, bird, goose eggs and more. Made of  PP+ABS material durable and healthy!
Why Choose LifeBasis Automatic Egg Incubator?
1. FULLY AUTOMATIC INCUBATOR
The poultry hatcher machine has automatic temperature control and egg turner function. It imulates the natural egg hatching process, which can greatly improve the hatching rate. Once set ready, you just need to add water. No complicated operation everyday.
2. LARGE CAPACITY
The egg incubators can hatch many types of eggs, 24 eggs, 24 duck eggs, 40 bird eggs, 12 goose eggs, etc. Suitable for family use, school education, farm, laboratory and other places.
3. EASY-TO-USE
A. Easy installation, simply install the mesh plate, egg tray, grill bar and cover, it's ready to work.
B. Easy button operation, with default temperature setring of 38℃, which is suitable for the hatching of common birds.
C. Easy way to add water with a graduated water injector to ensure the humidity. No need to open the cover during this operation to prevent the loss of moisture and temperature.
4. TEMPERATURE ALARM
Temperature adjustable between 28-40℃. when the temperature in the incubator exceeds the set temperature value ±1℃ , it will alarm "L" or "H" in the screen. You are able to make adjustment instantly.
5.  ENVIRONMENTAL & DURABLE
Made of durable healthy PP+ABS material, with stable temperature control.
6. WARRANTY
 12 months warranty, and 24*7 after-sales service.
LifeBasis Automatic Egg Incubator
Weight: 4.6KG
Size: 45*31*25CM
Power: 85W
Material : PP+ABS 
Share
View full details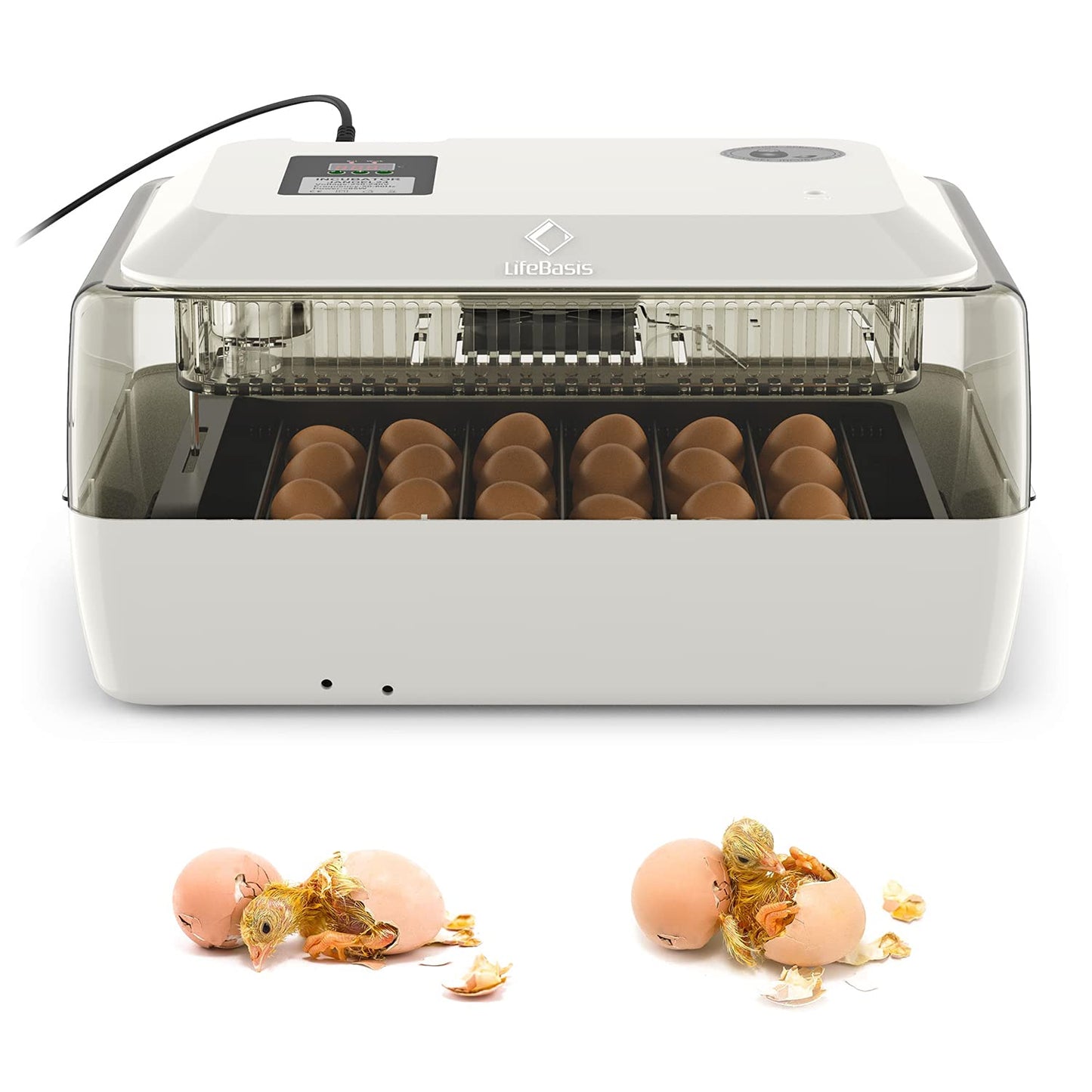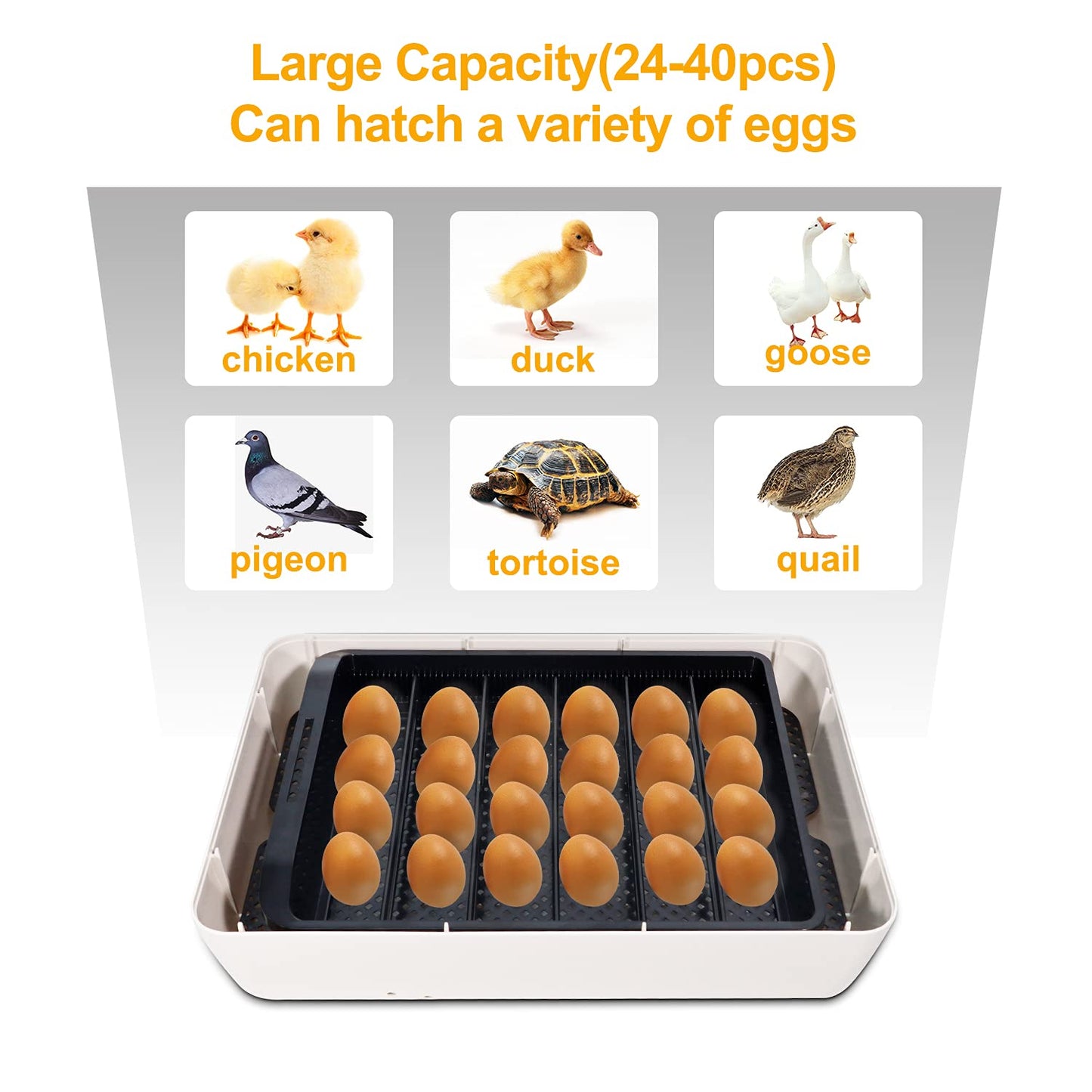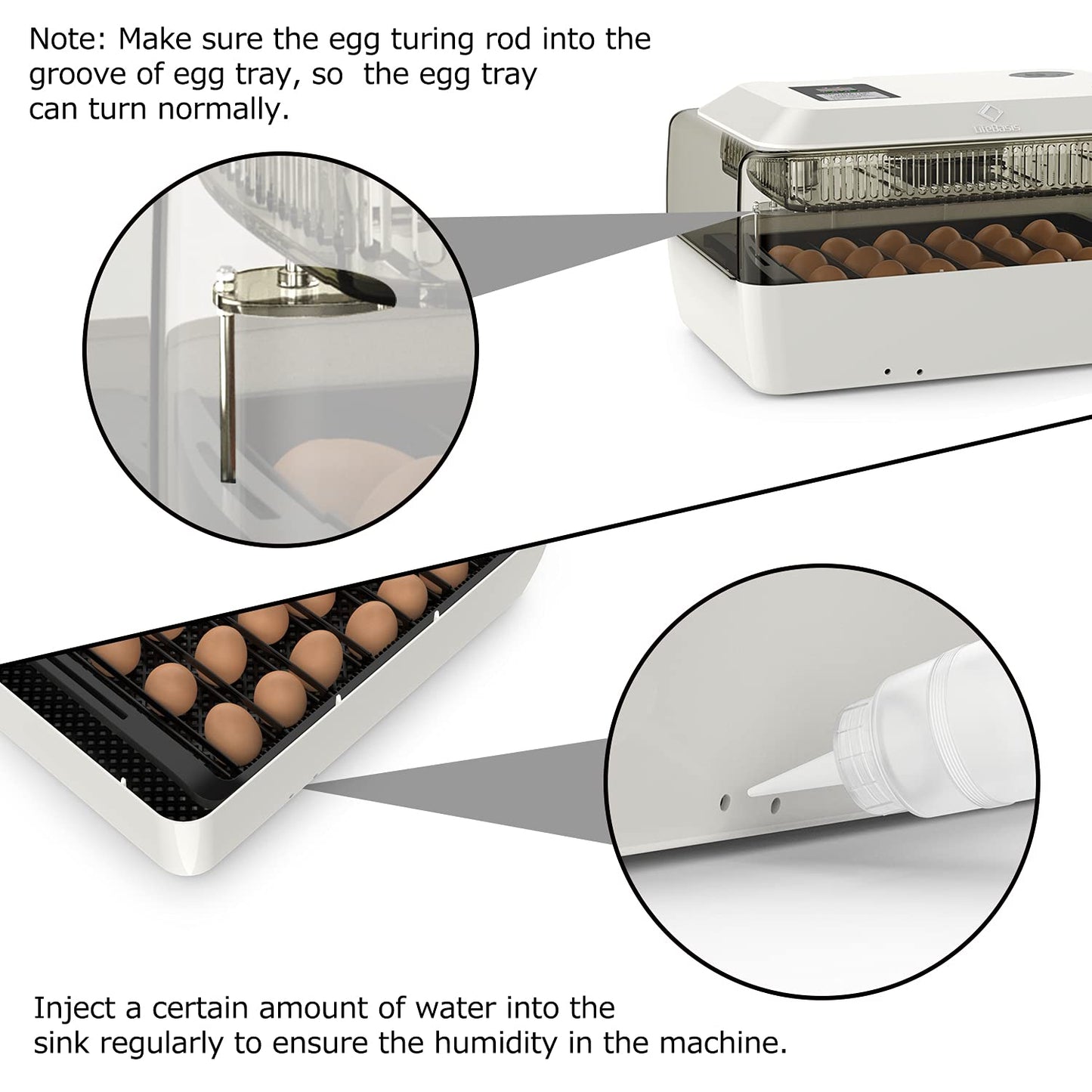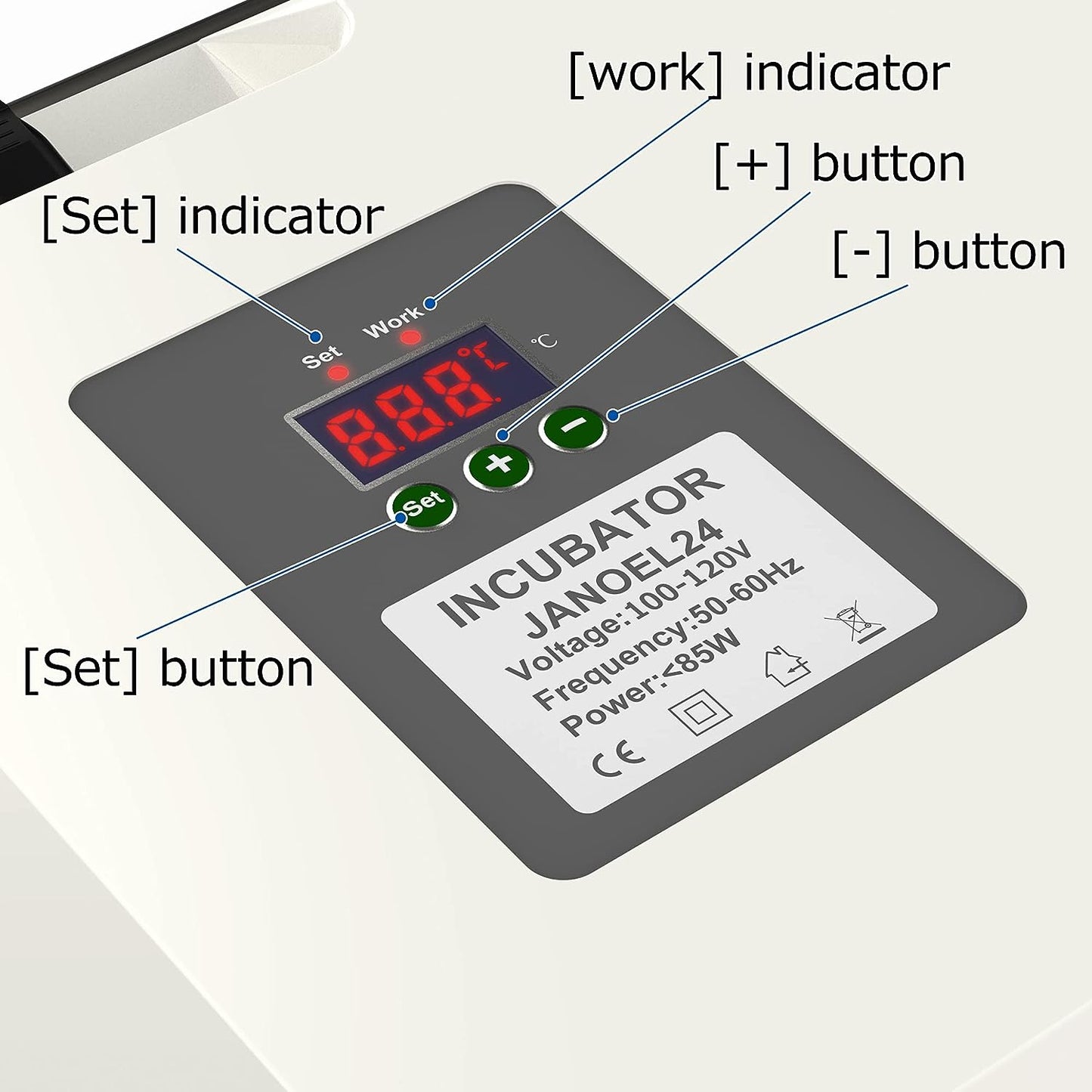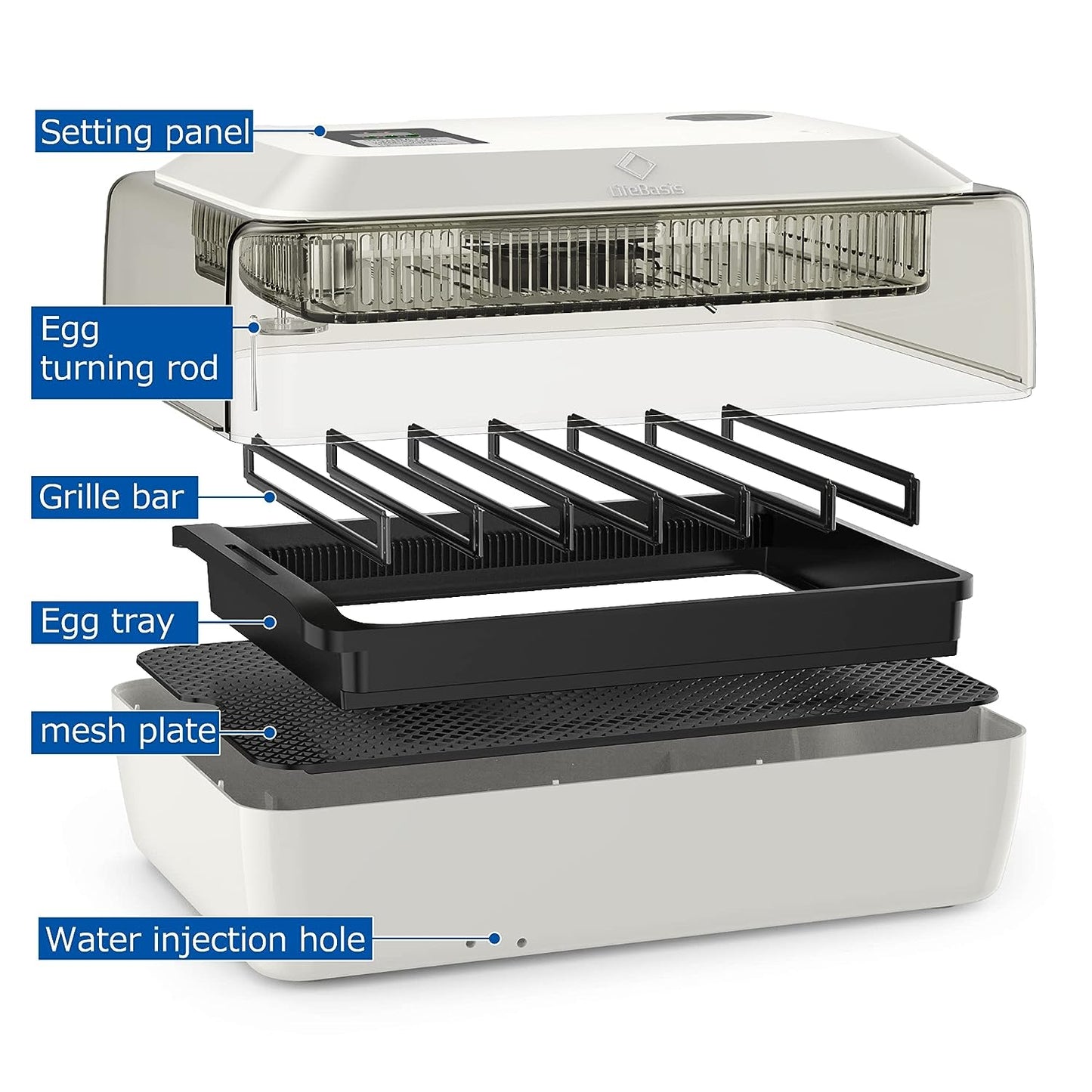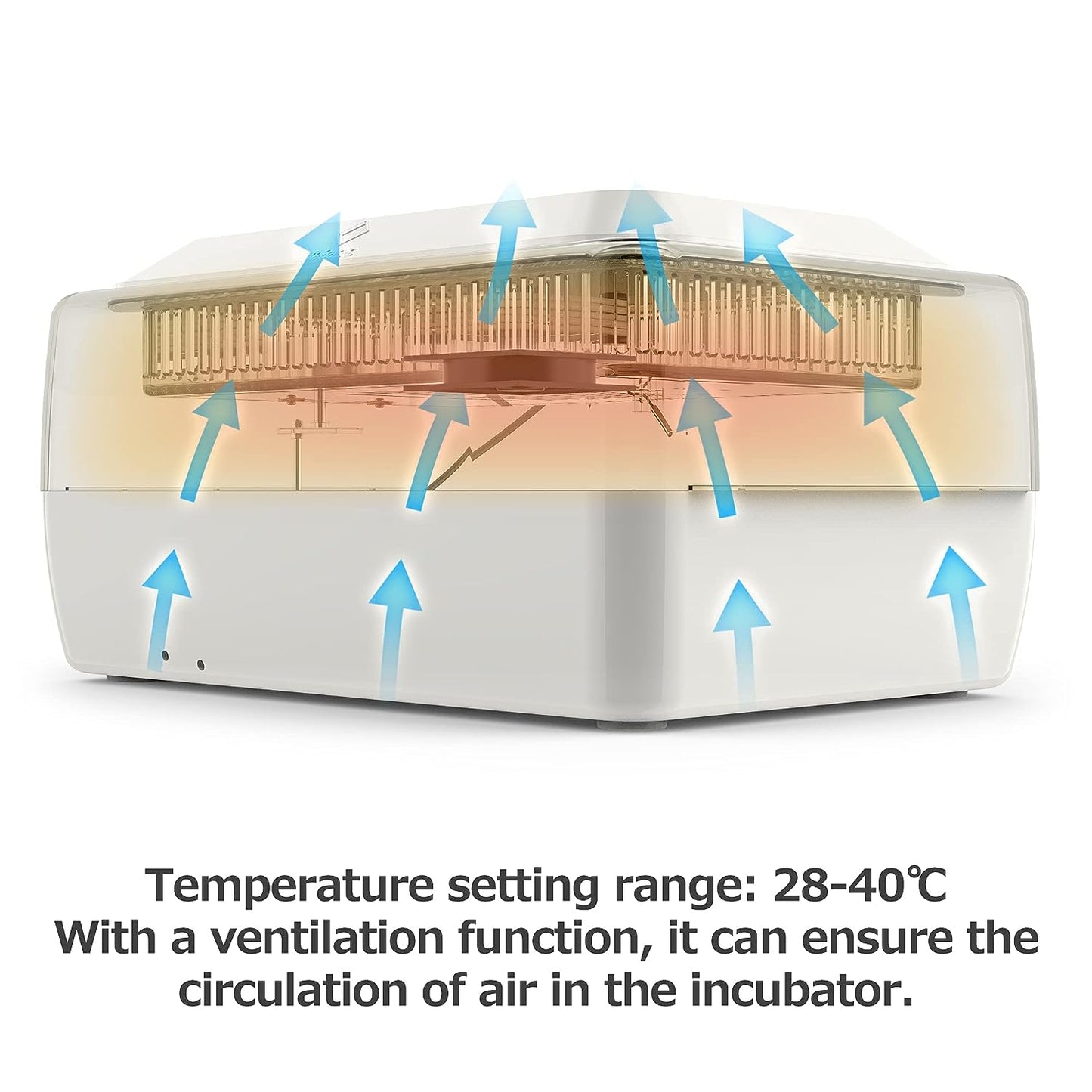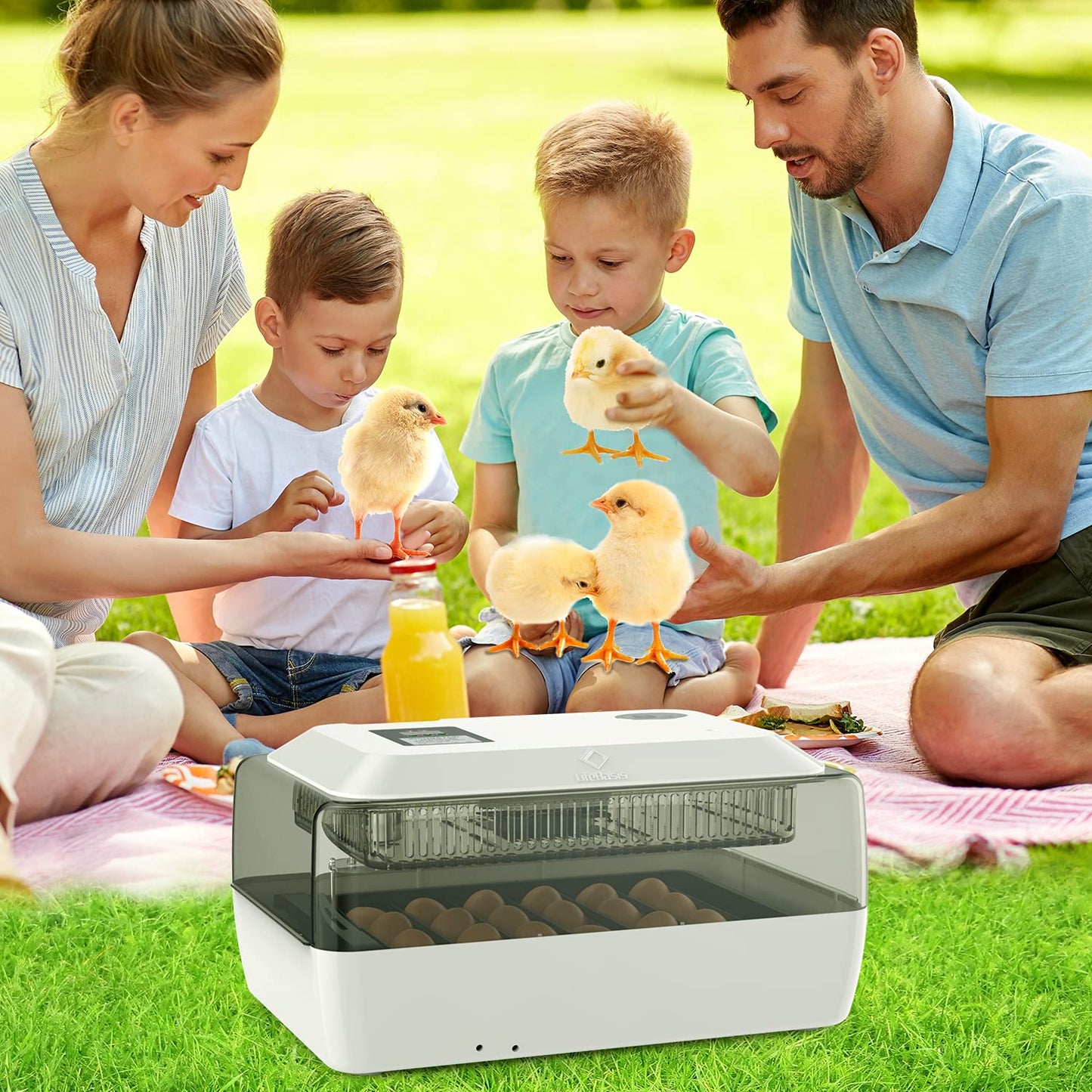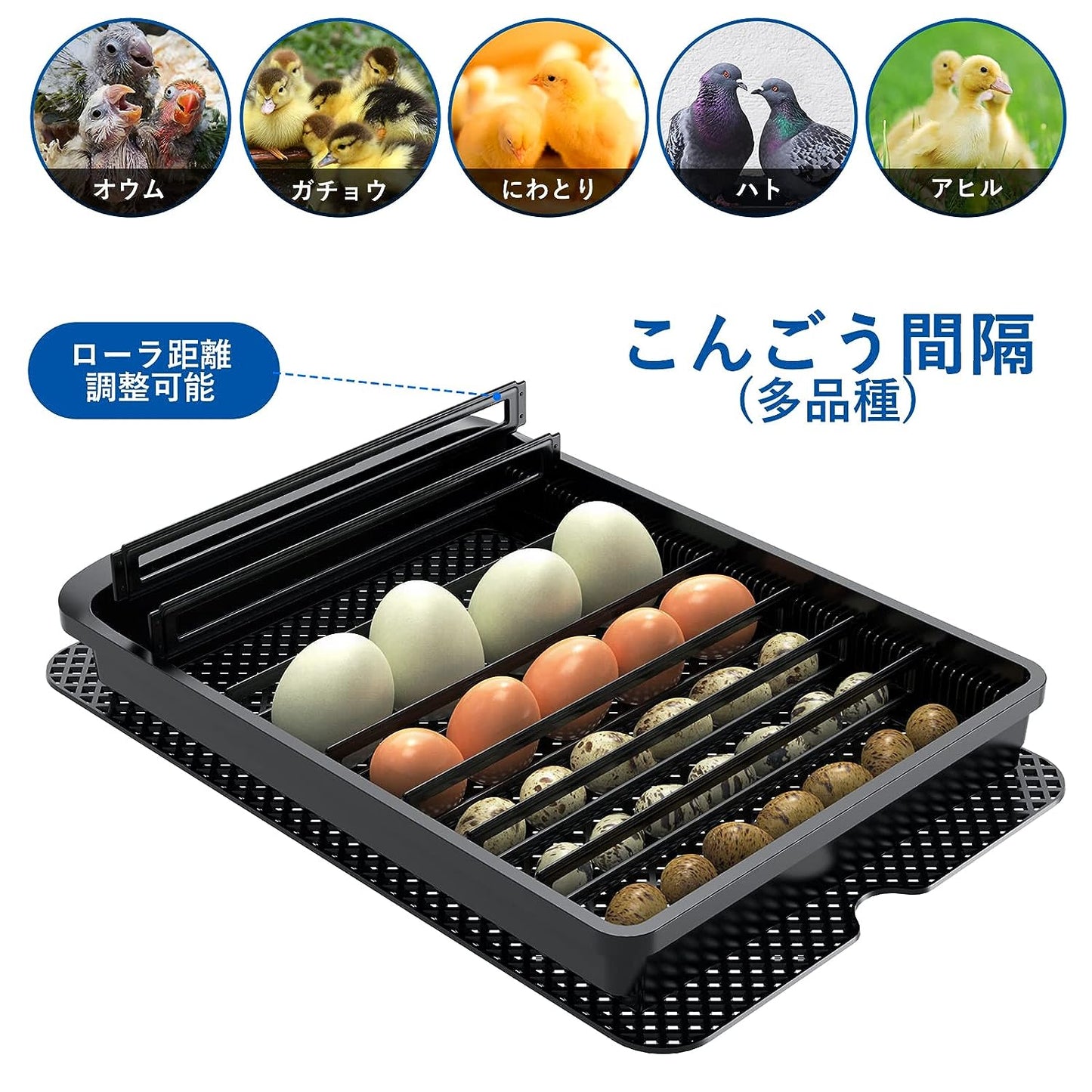 It works great and have baby chicks hatching now so happy
I like this incubator works great I now have 19 baby chicks. Thank you. There is nonething wrong with my incubator.
Happy healthy chicks!
I kept heat on 38.6 and they hatched a couple days early. But out of 22, 18 hatched with the rest being either infertile or quit developing early on. Loved this and am thinking about buying another
Very cool
We bought this as a gift to a friend who has a farm, he has put it to use and is waiting for the eggs to hatch, he is impressed with the product, it is super easy to use and a very good quality!